New and young team of
HVAR ADVENTURE
offers adventure experiences on island Hvar.
"Join us on our tours and enjoy in astonishing views, unspoiled nature, beauty and intensity of colors, scents and flavors, learn about the islands traditional way of living by visiting its small villages, olive groves, lavender fields and wine yards, sail in crystal blue sea, visit unique bays and places".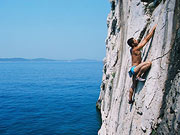 Free climbing
on the several sites, both for beginners and experiences climbers.
Tours are guided by experienced instructors.
Hvar Adventure also provides courses for beginners and necessary equipment.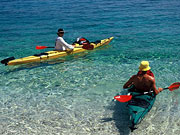 Sea kayaking
bases are situated on the southern coast of the island Hvar.
Besides kayaking from bay to bay you can visit islands Lukavci, Ščedro or even Korčula.
Hvar Adventure offer half day, two days and one week programs.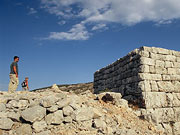 Trecking/Hiking
in the beautiful countryside of the island. Hvar Adventure organizes one day or several days trekking programs.
Expert guides, who will turn into real friends and adventure mates, will lead you along the itineraries that alternate seaside and mountain excursions.
On
Offroad tours
you are going to explore old settlements, traditional villages, small towns, highest mountain peak and beautiful bays.
Hvar Adventure
contact info:
Tel: +385 21 717 813, 00385 98 978 4143
E-mail; info@hvar-adventure.com