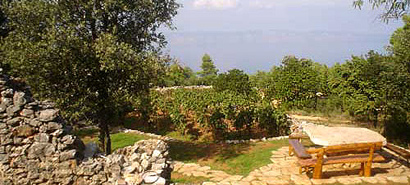 The village of
Humac
is one of the most beautiful ambient's on the island.
Restaurant Humac
offers fantastic view on the island of Brač. With the view, you can enjoy the meals prepared in traditional styles with ingredients ecologically grown on the farm. Guests can visit the gardens and pick the vegetables they will use in cooking. Depending on the season, guests can participate in different agrarian works in the wines, olive-growes and lavender fields.
If you are interested the owners also offers the horseback riding.
The owner
: Jakov Franicevic
GSM: +385 (0)91 5239463 / +385 (0)99 529971